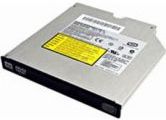 Supermicro Teac Black slim IDE DVD
Product information "Supermicro Teac Black slim IDE DVD"
Black slim IDE DVD (8x DVD, 24x CDR), TEAC
SUPERMICRO
Today, Supermicro is one of the global technology leaders in the fields of cloud computing, artificial intelligence, the Internet of Things and 5G telecommunications. The US company is characterized above all by a high capacity for innovation, which is evident not least in its broad range of application-oriented server solutions. Thanks to more than 15 years of partnership, Memorysolution is now one of the largest Supermicro distributors in Europe.
Manufacturer profile