Memorysolution and Supermicro
Thanks to the 15-year partnership between Memorysolution and Supermicro, we are now one of the largest distributors of Supermicro components and complete systems in Central Europe. Supermicro has always been characterized by consistent reliability and a high level of innovation in the context of the constantly changing requirement profiles of IT enterprise landscapes.
"Reliability, performance and stable delivery are the be-all and end-all for our customers. Supermicro has been convincing us and our customers for years with consistently high quality and continuous technical progression. Especially with regard to resource-saving IT infrastructure - keyword "Green IT" - we are convinced that Supermicro is the ideal partner for a successful future at our side." - Henning Stork, Director
For example, our Mustang Systems business unit relies almost exclusively on enterprise computing hardware from Supermicro to manufacture its custom storage and server solutions. Thanks to our long-standing, close partnership, Supermicro's European inventories are directly available to us. Accordingly, we can supply both server components and complete systems as well as customized server solutions within a short time. Last but not least, it is exceptional and groundbreaking architectures such as Twin™, FatTwin™, TwinPro™, Ultra, SuperBlade®, etc., which make Supermicro the ideal partner for us in the field of server components and complete server systems.
All-Flash NVMe
Optimized for
:
- Enterprise Applications
- Data Center
- Hyperscale / Hyperconverged
- Software-defined Storage
- Data Storage
Big Twin
Optimized for:
- Virtualization
- Cloud
- Software-Defined Storage Hosting
- Hyperscale / Hyperconverge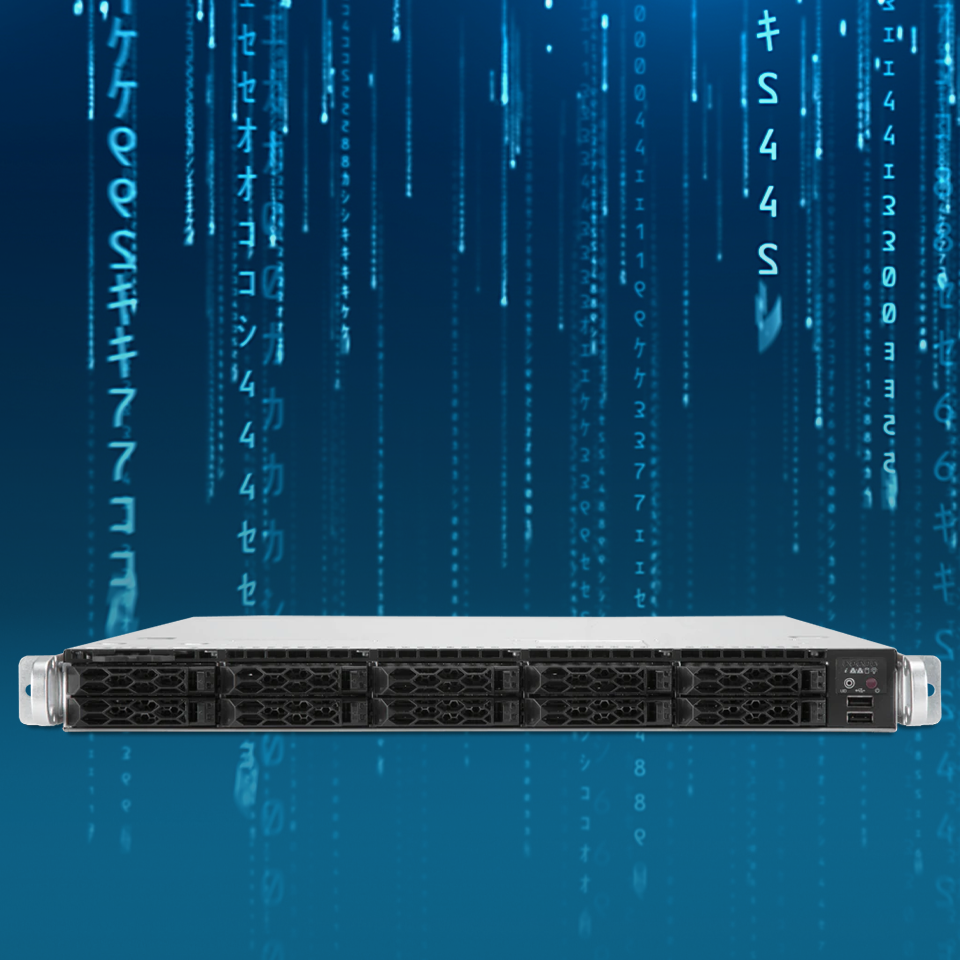 5G, IOT & Edge Computing
Small, High-Performance Servers designed to operate in the most demanding edge environments.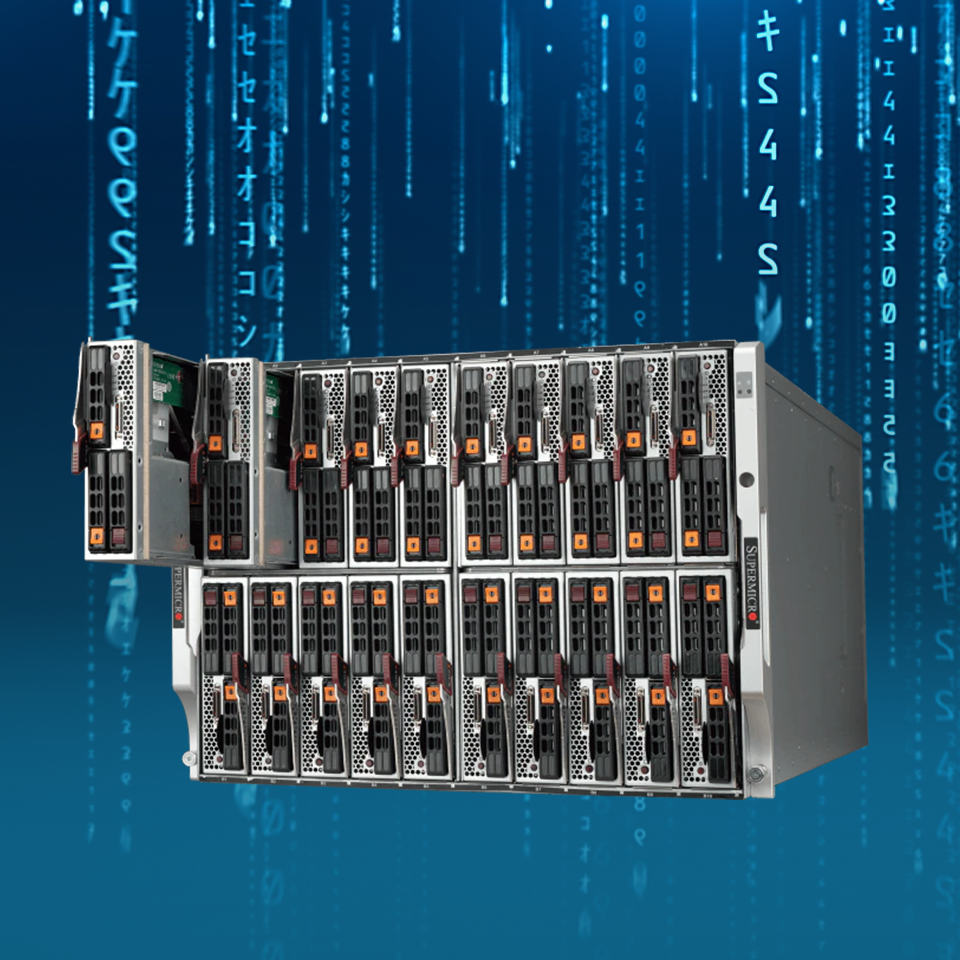 Superblade HPC
Optimized for:
- Hybrid Cloud
- EDA
- Virtualization
- Financial Services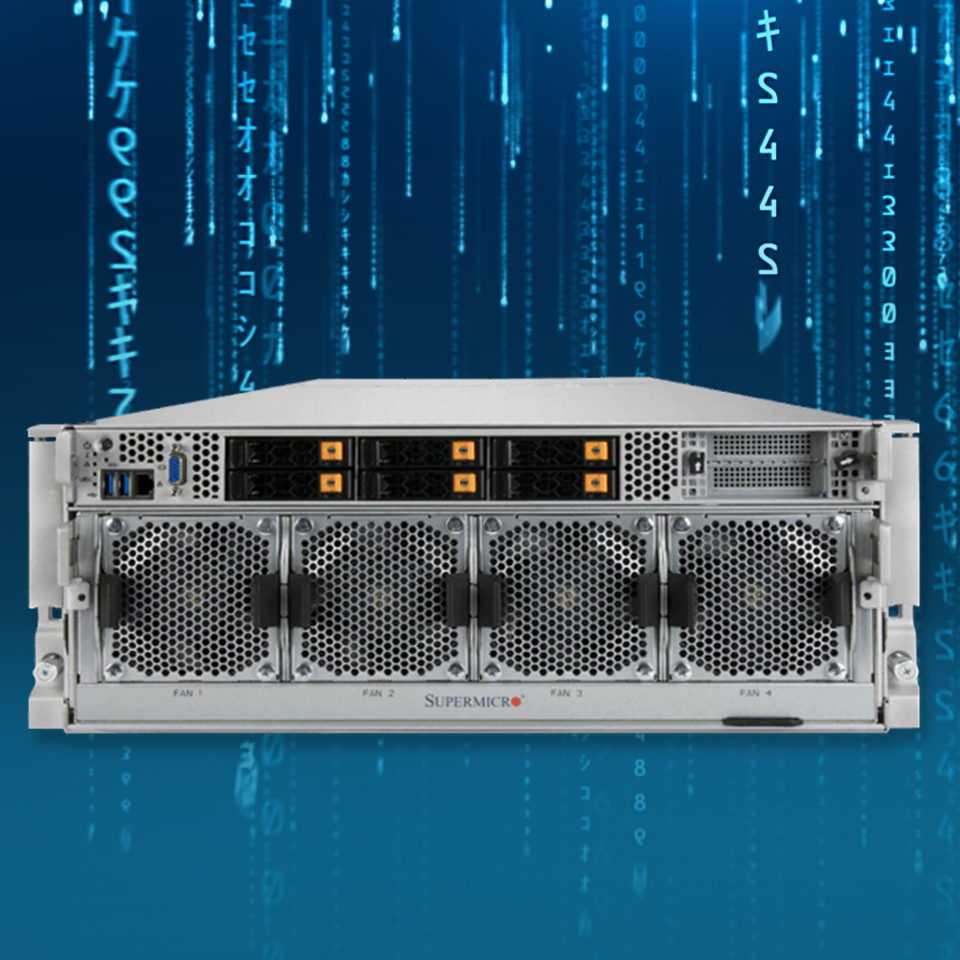 GPU Systems
Optimized for:
- Data Center Applications
- High Performance Applications
- AI/Deep Learning
- HPC Applications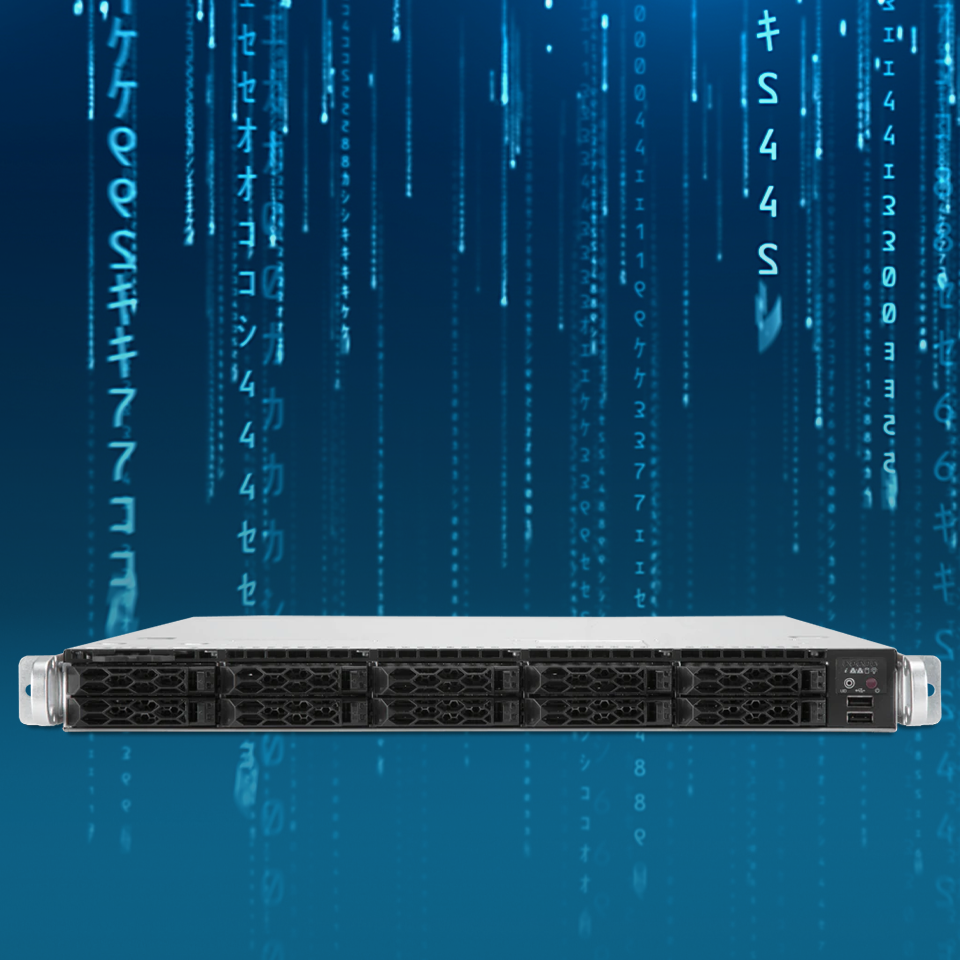 A+ Solutions
(AMD EPYC)
A+ Product family offers more performance per rack unit with more CPU cores, more GPUs, more NVMe drives and more high-speed network connections.
Motherboards
Technically advanced motherboard design since 1993 with consistent high quality and competitive price/performance ratio.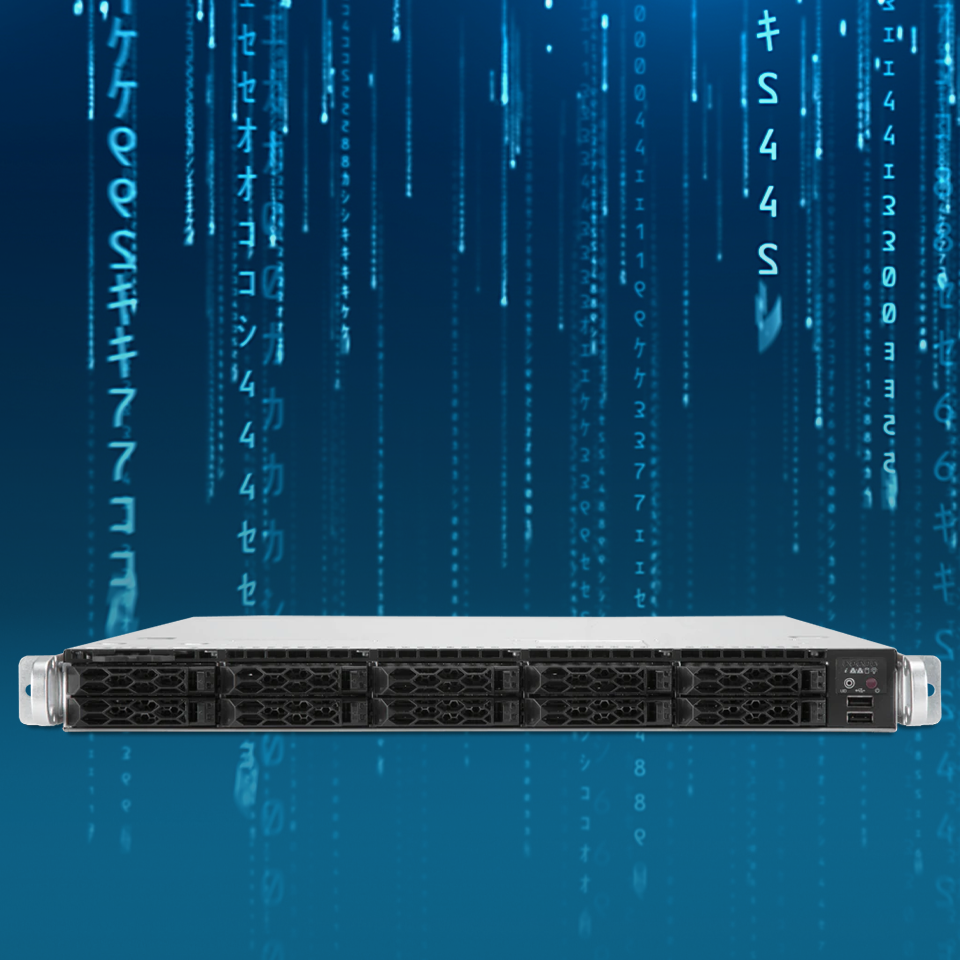 Networking
Optimized for:
- Enterprise applications
- Data Center
- HPC
- Virtualization
- Software-defined Networking
Chassis
Supports the latest X12 generation motherboards and scalable 3rd generation Intel® Xeon® processors with full range of rackmount, workstation and tower enclosures - mini 1U, 1U, 2U, 3U and 4U.
Accessories
- Cables
- Riser Cards
- Power Supply
- Fans and Other Accessories.
Manufacturer profile
Supermicro is now one of the global technology leaders in cloud computing, artificial intelligence, the Internet of Things and 5-G telecommunications. The US company is characterized above all by a high capacity for innovation, which is evident not least in its broad range of application-oriented server solutions.
Their solutions include:
- Infrastructure for cloud, AI or 5G telecommunications
- Systems (e.g. environmentally friendly and energy-saving server systems, AI systems and IoT systems).
- Products: advanced motherboard, power supply and enclosure products in large quantities.
Globally Leading and Innovative
Supermicro seeks out and creates the latest technological innovations to integrate into its products as quickly as possible. Working closely with leading technology partners in Silicon Valley, the company is always striving to deliver the latest generation of innovative solutions for server, storage and networking platforms.
Sustainable and Economical
Supermicro can undoubtedly be described as an innovation leader in the field of green IT infrastructure. Thus, the company has set itself the goal of not only achieving TCO savings for its customers with a resource-saving infrastructure, but also reducing the impact on the environment.